Contest: Workplace & A Thank You: Taco Bell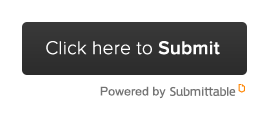 By CATHERINE
Our November contest might seem a little quirky, but I now consider myself one of those people who can list out my jobs and see the ridiculous zig-zag from age 16 till now. I look at people in awe when they tell me they've worked at the same place for 10 or 20 years or longer! My longest streak was six years – but I'll get to that another day.
When my jobs were particularly surreal and The Office-esque, I would remind myself that I was above all else a writer. (Or perhaps: a writer above all else.) Any setting or scenario surrounding me was fodder for writing.
Later, I started referring to my day job as "paid research." In this scheme of magical thinking, my actual job description was to observe, record, witness, and save bunches of snapshots (I thank my father for my photographic memory) of the personalities, situations, sob stories, moments of hilarity, and unbelievable you-can't-make-this-up material. All the while, of course, earning a paycheck, having medical benefits, and a 401(k) match. It was a great set-up!
I'm still entertained up when I think about working with a super nice guy whose wife left him abruptly (that's not the funny part). To ease the tension of the whole messy divorce, we referred to his lawyer as Dr. Gonzo. (Thank you, Hunter S. Thompson.) No one else in the office had a clue what we were referencing.
Every job I've had has served as the living, breathing setting for much of what has shaped me. The less fitting the job, the greater the amount of reference matter. Names are always changed to protect the innocence of my co-workers.
So this month's contest description includes using any workplace as a viable element in the story. I attempted to list a variety, including but not limited to the butchery, the bakery, the candlestick-makery. (I'm so hilarious!)
Taco Bell holds the distinction of being my first job. I smelled like onions the entire six weeks I worked there, so in a sense the place was literally infusing me with something entirely organic.
Taco Bell put its loving, albeit malodorous, arms around me and ushered me through that rite of passage: first job, hourly, minimum-wage worker ($3.35/hour then).
Inside the onion cavern of comfort, I learned how to make beans in a giant aluminum vat that required two of the stove's industrial burners on at full blast: step one: melt a pound of lard (yikes!).
In addition to the onions, the lard, and the wearing of the brown polyester uniform in July, one high-strung manager liked to yell, "Expedite! Expedite! Expedite!" during the lunch rush.
Of course to this day, when I hear that word, I flash on Taco Bell, which I last consumed in October of 1990.
Yo no quiero Taco Bell; however, it will always hold a special place in my heart and work history.
Can you tell your workplace story in 800-1,000 words? You might win $75 and get published if you enter our contest.