MORE CONTEST WINNERS!
by CATHERINE
Thanks to everyone who entered our March contests! Winning stories are up for your perusal and pleasure!
Michael Colonnese's "Ambition" was our winner in the Beware the Ides of March contest. Michael Colonnese lives in Fayetteville, NC where he directs the Creative Writing Program at Methodist University and works as the Managing Editor of Longleaf Press. His fiction and poetry books are available on Amazon.com. His latest is a poetry collection entitled Double Feature.
Our two winners in the Magical Realism category were "Berserk" by Bob Joncas and "EGG" by Mary Finnegan.
Bob Joncas is a Real Estate Broker and active member of the Horror Writers Association. He is enrolled in UCLA's Writers Program where he is working on his novel Changing Tide. He lives at 7,000 feet, near Flagstaff, AZ. The lack of oxygen at that altitude gives him his crazy ideas.
Mary Finnegan is Matriarch of the Erie, a tribe notorious for intense psychic abilities. She says she has a disposition for difficulty with authority. Her FB page is THE ERIE IS COMING. She adds, "I live on the dead end of Erie St. with my grandson, Jacob Stump, my owl, Who? my black cat Eerie and my thee-legged dog, Bloody Stump."
Mary's work has appeared in Farrago's Wainscot, Indigenous Fiction, Serendipity, The Bad Version, Shadows of the Mind Anthology, Fiction Brigade, Writing That Risks, Red Bridge Press, Real Lies, Zharmae Press, Tortured Souls, Scarlett River Press, Up, Do; Flash Fiction by Women Writers, Flapperhouse, and Advances in Parapsychological Research (Saybrook). More information on my work can be found at www.MarievFinnegan.yolasite.com.
Check out our open contests here and on Submittable!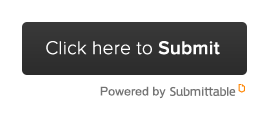 We'd love to hear your ideas for a great contest theme! Please send us a suggestion...