UPCOMING CONTESTS, DUOTROPE & SUBMITTABLE
Duotrope!
If you're a writer and you're not familiar with Duotrope®, the time is now to get acquainted.
"Duotrope is a subscription-based service for writers and artists that offers an extensive, searchable database of current fiction, poetry, nonfiction, and visual art markets, a calendar of upcoming deadlines, a personal submissions tracker, and useful statistics compiled from the millions of data points we've gathered on the publishers we list." Click here to read what sets them apart from the competition. Click here to read their FAQ's.
Here are six adjectives used by Duotrope to understand just why they are hot stuff:
established (been around since 2005);
professional (they are a business);
informative (they've got data on publishers);
global (publishers from over 40 countries & subscribers from over 70 countries);
impartial (ad-free & publishers don't pay to promote!);
proactive (they seek info)
Bottom line: Duotrope is a great resource for writers seeking homes for our work. The monthly subscription fee is $5 -- and worth it.
Submittable!
So, then, what's Submittable, and why do I have to use it to enter a Two Sisters contest?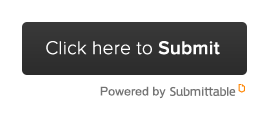 Submittable is an online submission platform that allows writers to submit stories to our contests blindly; that is, without revealing name, location, etc. We choose winning stories based on the writing because that's all that matters!
Since we do charge a submission fee, Submittable manages that -- and it's worth it!
Your ideas for contests!
If you've got a great idea for a themed short story contest, we'd love to hear from you! Please send us a suggestion...
(c) 2017 Catherine M. Greenspan