CALL FOR ENTRIES: We're Publishing Inspirational Anthologies in 2019
We've realized in talking with writers about their publishing needs that sometimes a full book is too long. Sometimes there's just a single story on a single topic.
In order to get as many inspirational stories out in the world, we are going to be publishing more and more anthologies.
Our 2019 Anthologies will be Inspiring Stories on these topics:
o Weight Loss Success
o Adoption
o Cancer Survival
o Insight from Spiritual Healers and Hypnotherapists
o Spiritual Awakening (Non-Religious)
o Near-Death Experiences
o Recovery from Addiction
o Romance, Weddings, & Marriage
o LGBT
o Soldiers & Veterans
o First Responders
o Teachers
o Immigrants
o Organ Transplant
o Motherhood
o Fatherhood
All submissions must be made through Submittable.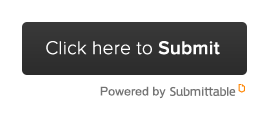 Please contact us below to receive alerts about our anthologies: