Length: 1,000-1,200 words
Deadline: the last day of the month
Entry fee per contest: $8
Winning story award: $75.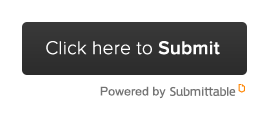 2018 Short Story Contests:
August

Setting: On a plane

Setting: At the beach

September

Magical Realism

Write a PLAY

October

You Can't Pick Your Neighbors' Pets

The Magic Pill

November

Dog Park Chit Chat

The Cat Sitter's Chronicles

December

The Wedding Dress Under the Bed

Whodunnit?
Official Contest Rules ALL CONTESTS
One winner per contest will earn $75 in prize money.
Winner will be featured on our website and included in the Second Annual Two Sisters Writing and Publishing Anthology of Fresh Writers, which we aim to publish in early 2019.
Target Length: 1,000 to 1,200 words. Stories under or over the target length will be disqualified.
Multiple entries by one author are permitted.
Entry fees cover the prize purse and go toward the publication costs for the Two Sisters Writing and Publishing Anthology of Fresh Writers.
Please see individual contests for deadlines.
Please do not include your name on the manuscript.
Stories sent electronically or postmarked after the deadline will be disqualified.
Winner will be announced on the 14th of the month following the contest closing date.
We do not accept stories that have been published previously or that are scheduled for publication elsewhere.
All decisions made by the judges regarding the winners are final. Two Sisters will be the judges for this contest.
No contest entry fees will be returned.
Winner will be required to sign a release and affidavit of eligibility.
By entering this contest, you are agreeing to all contest rules.
You must be over 18 to enter.
Void where prohibited.
Contest rules are subject to change.
Further questions? Contact us!
Click on the Submit button for more details on the 2018 contests!